Whew! Ahh!…now I can catch my breath! Another academic year comes to an end for me and I can now look back with smiles on an exciting year full of old endings and new beginnings. It has been a rather frantic dash to the finish line over the past days as I scurried to clear up my desk before setting off into the sun.
This has been my proper first year of being a full-time academic without the additional  trauma drama of being a PhD student at the same time. To keep up the nostalgia of student life and remain a professional student, I did sign up for a Postgraduate Certificate in Learning and Teaching in Higher Education on a part-time basis starting in January, 2018 at my current institution. It has been a rewarding experience having the time to reflect on my teaching philosophy. I am now beginning to build up a repertoire of approaches, techniques and the necessary skill set to enhance my teaching and the learning experience of my students.
I have enjoyed the ups and downs that came my way this academic year. I have found both teaching and research to be fun (newbie syndrome?). The tricky bit I experienced was upon my return from paternity leave at the start of term 2 in February, 2018. The craze of catching up, looming marking deadlines and admin to sort out all left me feeling a bit dizzy. But this phase passed and I was able to get to a more regular rhythm of routines.
Gradually, I find myself growing, developing and 'owning' my new identity as a full time academic but sometimes it does feel a bit unreal and I have to pinch myself to say, 'wake up mate!, the students are looking up to you to shape their learning and impact your "expert" knowledge'. Pinching myself is a way to deal with the impostor syndrome that tend to rear its head every now and then. I recently came across this post on Twitter which resonated well with me…….
As a ferocious reader while growing up (full story on another day), I read anything that had text on it including discarded Robot Chewing gum wrappers on the street.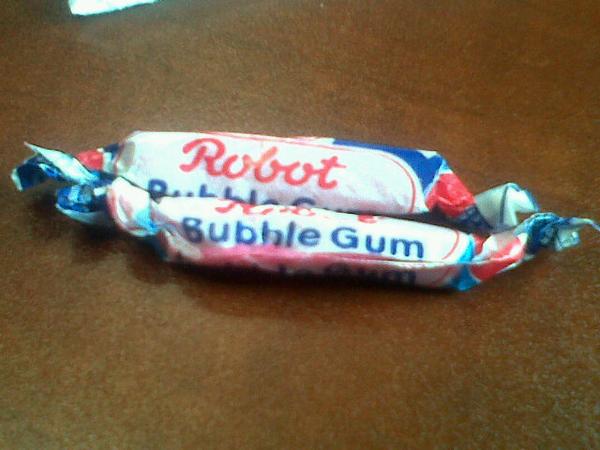 These wrappers came printed with insightful and funny Q&A such as – Q: Do fishes sleep? A: Yes, but with eyes open….ahhh full nostalgia coming on but I digress. Reading a lot while growing up has meant that I have picked up on the meaning of an awful lot of words (especially old fashioned English words) and the apt context to deploy these but often struggle with their pronunciation. The Twitter post got me thinking about how this particular word which is used a lot within Higher Education often tripped me out in the beginning. This word…
module
How on earth do you pronounce this word on first encounter if you didn't grow up learning phonics (or perhaps not paying enough attention in English Language class). For a more mundane example, try pronouncing this one…
In any case, it has been an excellent first year of academic life and one of the highlights has been that I got nominated by one (or more) of my students for the Sheffield Hallam University Inspirational Teaching Awards 2018 – Outstanding Student Support. This was a pleasantly unexpected surprise (a cliché but apt). The nomination came with the following student(s) comments about me….
Very real and helpful. Honestly, would get back to me very fast when I was stressed or just needed a few questions answering. Just a good example what every tutor should be like, so supportive. Unfortunately, not everyone is.
In research terms, this year has been productive so far. I had a paper published on "Tourism and national economic development planning in Ghana" and still have a couple of others currently going through the review process. I am also co-editing a special issue on "Sustainability in tourism policy and planning in Sub Saharan Africa". This has been an enriching experience in learning about the mechanics of being an Editor-in-Chief of a journal (full story on another day). It does sometimes feel like a heavy responsibility being a gate-keeper – also when I am reviewing papers for other journals. Essentially, I am making decisions on the acceptance or rejection of someone's hard work. I do take solace in the words of a senior colleague who explained that, "its 'hazards' of the job! Any academic afraid of 'rejection' is, I dare say, in the wrong profession!" So, I press on in providing reviews and recommendations to the best of my ability and judgement.
Throughout this academic year, I have come to realise even more strongly the importance of family support. I am most indebted to my dear wife Marre and our kids – Zoë, Joshua and Daniel – for their understanding, patience and support. It is an old ending of trying to fit you guys around work and a new beginning of fitting work around spending quality time with you. The wise words of my former Sociology Lecturer – the late Dr. Kojo Wireko-Brobbey (the Lord bless his soul) still echoes in my head. On many occasions in class, he would often say…
The success of work life can never compensate for the failure of home life
This is going to be my motto going forward into the next academic year as I rearrange work life to fit around family life. This is simply because the success of home life can always compensate for the failure of work life.
Now, we are off into the sun to relax, reconnect and recharge the batteries for what comes next. I can't wait to dip my bare feet into the sand and sea while inhaling the serenity of this spot…